Consulting Services
&

Areas of Expertise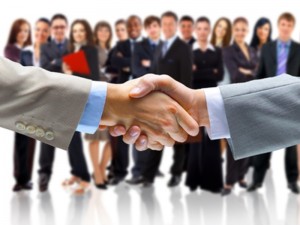 Oneida Research Services, Inc. recognizes that not all clients have the full range of in-house expertise or engineering staff time to best apply the powerful laboratory techniques offered by ORS to help solve complex component, packaging, process, board, and general reliability-related failures and material analysis problems. For this reason, expert consulting services are available from ORS and industry experts.
Throughout its almost 40 years of providing materials analysis services to the electronics industry, ORS has established ongoing working relationships with experts in the field of applied analytical chemistry, materials/processing technology, quality systems, and component reliability. ORS and its industry experts have a wealth of experience in applying laboratory technology to solve your materials/processing, reliability, or process yield problems.
We are available to consult with you, at your facility whenever appropriate, to provide technical expertise on a wide range of materials and process technology issues.
Technical assistance for start-up businesses (e.g. Fiber Optic, Optoelectronics and MEMS) to assist in package material selections and compliance with qualification standards is available to maximize the time and budget constraints of clients.
Single to multi-day training seminars on various subjects including RGA analysis methodologies and interpretation of RGA testing data are available on-site at your facility.
Hermetic Package Analysis:
Moisture Control
Corrosion Control
Specialized Leak Testing
Internal Vapor Analysis (IVA® / RGA)
Resolution of Moisture Measurement Conflicts
Outgassing of Materials Internal to Hermetic Packages
(e.g. adhesives, plated materials, etc.)
Hydrogen Desorption/Outgassing
Internal Condensation Effects
New Flux Technology
Organic Materials Identification
Absorption, Adsorption, and Chemisorption of Water
Component Reliability:
Process Control
Adhesive Selection
Component Failure Analysis
Electronic Assembly Soldering
Military Specifications / Standards
Wire Bonding Process Improvements
Chlorofluorocarbon Solvent Elimination
Hybrid Packaging Materials Technology
Contamination ID and Control (Including Human-Sourced Ionic and  Particulate Contaminants)
Cleaning Processes and Procedures
Controlling Process Chemicals:
Chemical Specifications
Purity Control
Laboratory Methods
Acceptance Criteria
Acceptance Screening Procedures
Customer/Supplier Relationships
Training Seminars:
Interpretation of RGA Data
Failure Analysis Techniques
Hydrogen Desorption Studies
Test Method 5011 Rationale and Testing of Adhesives
Mr. Richard Kullberg, Active Materials, LLC
MEMS packaging, Getter efficiency and mass flow studies, Hermeticity, Device Lifetime Enhancement.
Examining Internal Gas Compositions of a Variety of Microcircuit Package Types (Download PDF)
The Unsettled World of Leak Rate Physics (Download PDF)
Mr. Robert Lowry, Electronic Materials Characterizations
Expertise in the area of surface chemistry, cleanliness, corrosion analysis, and moisture protection and control.
Mr. Phil Schuessler, Schuessler Consulting
Experience in the field of analytical chemistry and materials science in relation to micro-electronic devices, specifically hermetic packaging, Hydrogen outgassing and root cause failure modes of Hybrid devices.
Moisture in Microelectronics: Physics and Chemistry of Volatile Species in Electronic Devices (Purchase book)
Allyson Hartzell, Veryst Engineering
Over 30 years' experience in development, failure analysis and reliability testing of emerging technologies. Expertise in MEMS reliability, MEMS packaging, microelectronic packaging, molecular and particulate contamination, outgassing of materials, plating, surface chemistry and analytical techniques. Expert in failure mechanisms including stiction, corrosion, wear, and fatigue, as well as shock impact, drop test, wire bond, and flip chip failure. Simulation, testing, and consulting based on decades of experience.